In today's modern wedding ceremonies there are lots of things to take care of before the wedding day comes. One of those things is a wedding basket that is held by the flower girls. You think it is not that important, it is wrong because when you have everything with perfect decoration and not the basket it won't give you the best photographs to recall your bride's entry in the future. The basket of the flower girls is also an important thing when it comes to a wedding, they are the people who going to come along with your bride. So highlight your bride's entry you can make it so special and that makes your bride feel so special.
If you don't know how to decorate a basket for a wedding, you can go ahead of the article and learn about it and make it for your flower girls. To prepare the flower basket for a wedding you can follow the below steps;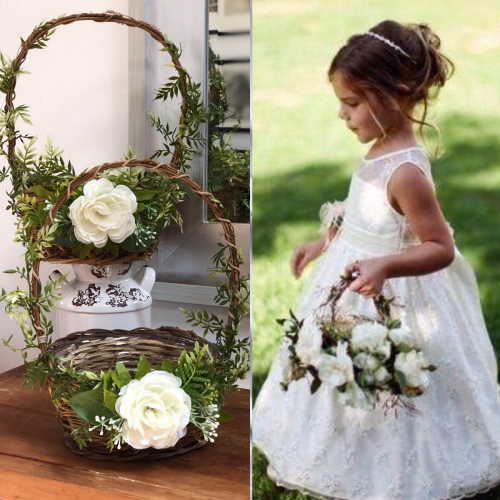 The first and foremost thing you have to do is picking a suitable basket for the wedding basket. The basket you have chosen shouldn't be too big or too small, it should be in actual size to carry all the flower petals and other necessary things to make the flower basket.
Collect the flowers, and some of their stems to decorate the flower basket. Before placing the flowers inside the baskets you have to think about decorating the basket, here you can prefer the ribbon-like velvet or silk materials. You can choose those ribbons based on your choices, you can also go with the multiple color ribbons that make your basket look unique and colorful.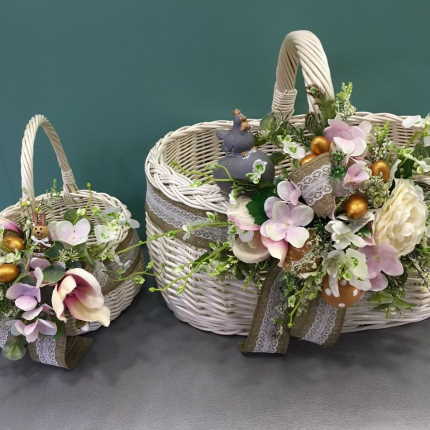 The flowers you have picked are going to be used for decorating it from outside, in this case, you should observe how you could arrange them attractively. Along with the flower you can also choose the flower bouquets to put in your flower girls basket. It is not compulsory to go with the natural flower you can also use the artificial flowers to decorate a flower girl basket.
You have to store this flower girl's basket until the wedding so prefer the flowers to keep it in your kind so that you can make the right choice while picking the flowers for decoration.
Final words
The flower girls basket is one of the special parts of the wedding so make it more special with your creative ideas. If it becomes a difficult task you can get help from your friends and family to decorate them.