When it comes to the wedding there are a lot of important things included in it and to make your wedding an awful one, you have to concentrate on each thing. From the decorations to the bouquets, not a single thing can give you the perfect look combination of certain things gives them an ultimate look to your wedding ceremony. The bride's bouquet also plays an important role and there are so many choices to select in a bouquet. One of the most preferred bouquets is sunflower bouquet and you can make a sunflower wedding bouquet by yourself.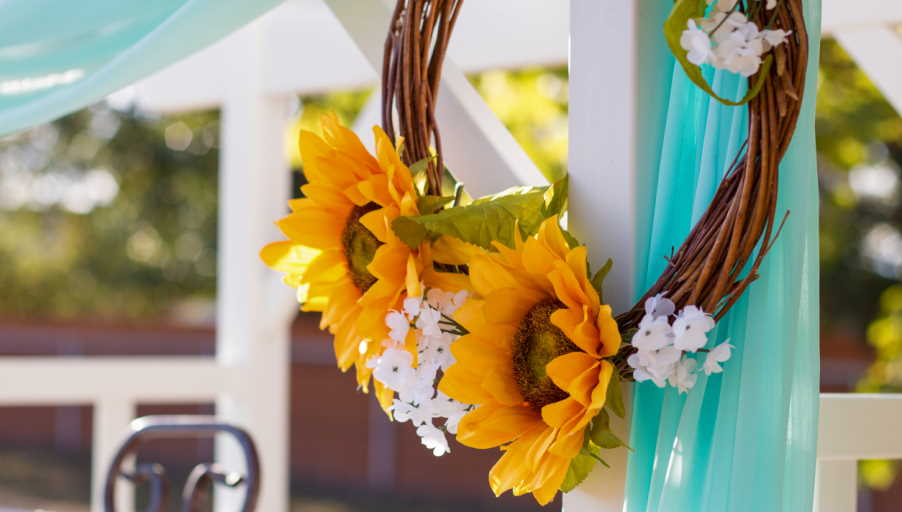 If you are looking to make a diy sunflower bouquet, here are the steps to be followed;
The first and foremost thing you have to do is collect or buy the sunflowers. But you are going to make a bouquet so you can add different flowers to it to extra attraction to your DIY bouquet. It is all your preference to use fresh or artificial flowers to make the bouquet.
While collecting the flowers prefer the long stem flowers so that you can easily tie up all of them together. To tie all the flowers you require the tape that should have the capacity to hold the flowerer keep it in mind.
You have required the cutter to cut the extra stems, leaves, and petals that is falls over down and they are also needed to cut the tape. You can use the different combinations of ribbons to roll around the tape so that it can add extra attraction to your bouquet, leaving the tape as rolling the stem will spoil your bouquet look.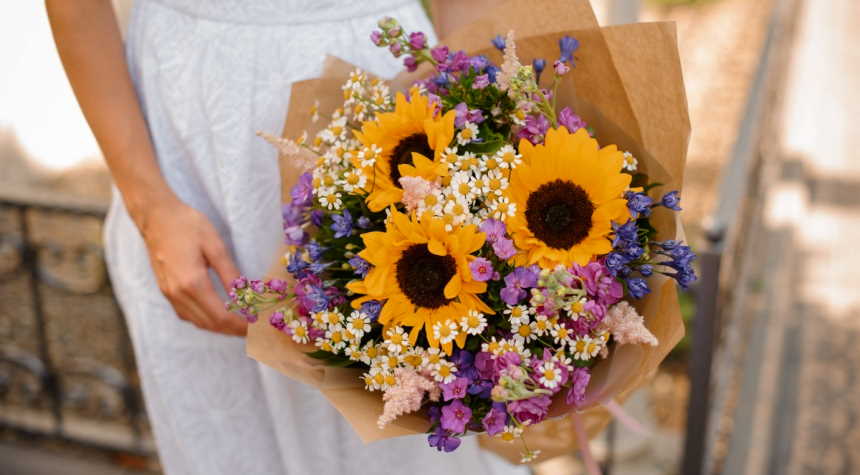 Final thoughts
If you get the sunflower wedding bouquet ideas to implement it is very easy to make the sunflower bouquet on your own. The only thing is you have to collect all the required things before start making the bouquet.